It was an honour to talk to the great Phil Bozeman of Whitechapel and to get some insights into the new record "Kin" as well as some personal backgrounds.
Enjoy the interview!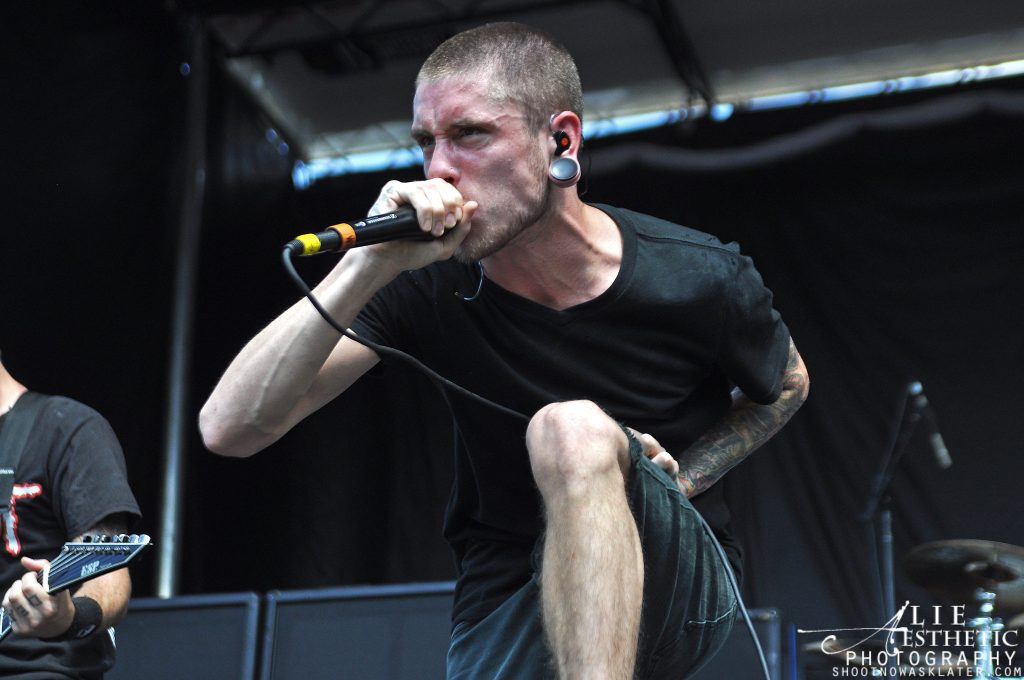 Dave:
Hi Phil. I am Dave from the Festivalstalker Magazine. What an honour to interview you! How are you?
Phil:
Not too bad. How are you doing?
Dave:
I am good, thank you. You are about to release the 8th record with Whitechapel. Was the production impacted by the lockdown situation? Did you face any new obstacles?
Phil:
Oh yeah. On October 29th. Well, not necessarily obstacles. We were actually able to focus on the record and not have to worry about touring or anything like that. So it really helped us with writing the record and just putting al of our energy into that.
Dave:
How long have you been writing on the new record?
Phil:
We had a lot of stuff already written. But just learning about the pandemic gave us a lot of time, I mean, almost a year to write.
Dave:
Are you excited for "Kin"? What are your thoughts on the new album?
Phil:
We are very excited! We are ready to hear feedback from people and see what they think. We are very proud of it. It is probably my favourite album that we've ever made.
Dave:
I had the pleasure to dive into "Kin" in advance. Whitechapel was always a very groovy and heavy Deathcore band. But it seems like you are evolving into a new direction. More melody, more groove, less focus on just brutality (while staying massively heavy) and one can really recognise southern country music or blues rock vibes in some of your songs. What influenced the musical evolution?
Phil:
We are very inspired by all types of different music. We don't want to be pidgeon-holed and be expected to just write one type of music. We want to be able branch out and write what ever we want to. We just have a lot of musical influences. That's what brings the dynamic to the table, just a bunch of musical influences and stuff that we listen to personally that has really brought us to where we are today.
Dave:
You are famous for your guttural vocals, there even is a growl technique that is based on your vocals. What brought you to grow more into clean singing? Any idols?
Phil:
I wouldn't say that I idolise anyone in particullar. There are a lot of people that have influenced me and I really enjoy their style of singing. I would say probably Maynard from Tool. I really enjoy him. I'm definitely not trying to sound like him but I definitely respect him a lot and listen to him a lot as a teenager and well beyond being a teenager. But there is tons of other artists that influenced the style I have.
Dave:
Why did you decide to decide to include more and more clean singing into Deathcore where clean singing is pretty rare?
Phil:
Again, we just don't want to be pidgeon holed into making a certain type of music. We've just kind of slowly evolved into that. We'll always write the heavier stuff but we want to be able to create anything else that we want. At the end of the day we write music that we enjoy and wemake ourselves happy first. If people like it that's just the bonus for us.
Dave:
Can you give any advice for younger singers who want to learn how to scream?
Phil:
It is definitely something that is pretty hard to teach as far as my experience goes. I would say you really have to put in the time and the effort to practise. It is a lot of trial and error. Try to practise along with some of your favourite artists and try to mimic them. That's one of they ways I've learned it; I tried to mimic certain bands that I'd listen to. Through trial and error and practise I was able to figure it out how to do it without hurting myself.
Dave:
Since clean singing often emphasizes heavy emotions and the name of the record is "Kin", what is the backstory of the album?
Phil:
It is chapter two of our last album "The Valley". Instead of me in my younger years – I am still young in the album – it is after "The Valley" like into my teenage years. It is a fictional take on a non-fictional story.
Dave:
I'd like to ask you something more private. I've heard about the tragedy of your past. Your father passed away 25 years ago; your mother passed away 20 years ago. You are 36 years old now. You were only a teenager back then. This is such a sad story. How did this impact you and your career as a musician?
Phil:
I would definitely say that it has its positives and its negatives. Obviously the negatives would be just the fact that it happened. You know, we are all on a different type of journey in life and this is mine. I am here to share it and have people relate to it and tell the story. Everybody's got their story, everybody's got their struggles and I feel like it is my kind of duty to share it with people through the music that we make.
Dave:
Are mental and psychological issues important to you and to Whitechapel? Is this the core of why you make music?
Phil:
Yeah, I mean, we all grew up in the same music scene and always had a passion to either play instruments or just listening to music or go to local shows. We are definitely all born to do this and create music for ourselves and for people to enjoy.
Dave:
Songs like "Lost Boy", "History is Silent", "Orphan", "Without You" contain a deep message. Is "Kin" special to you?
Phil:
It is definitely really special to me. It is all about my teenage years and my own personal life and of course it is an evolution of our music. It is another personal record for all of us. We all have our stuff that we've gone through and it is very special to all of us. It represents our journey as being in a band and the evolution we have went through for the past fifeteen years.
Dave:
Do you want to say anything else to your fans and the people out there?
Phil:
I appreaciate all your support. Hopefully you will enjoy "Kin" and hopefully we'll see you soon once we're able to travel over to Europe and play shows for you – depending on the pandemic.
Dave:
Thank you so much for taking time to talk to me!
"Kin" will be released on October 29th via Metal Blade Records!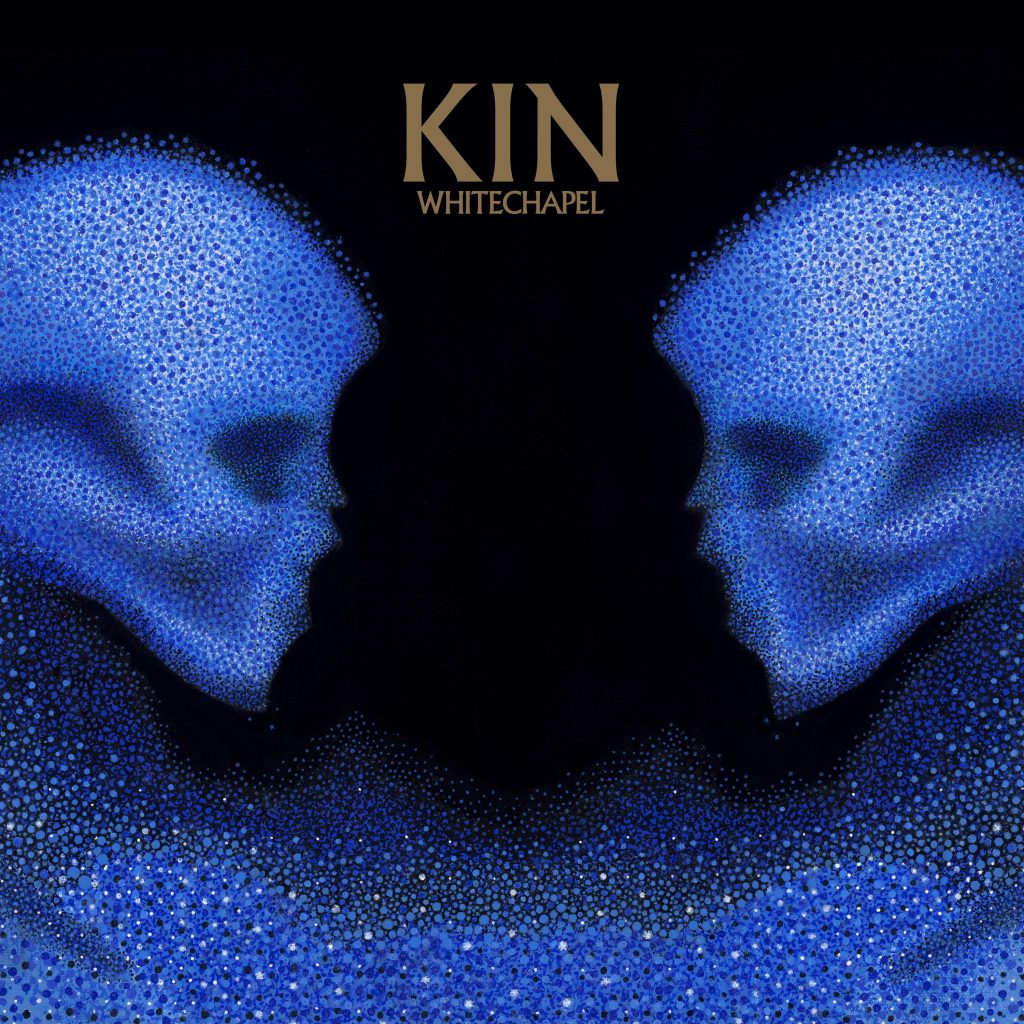 "Kin" is the 8th studio record of Whitechapel and contains these tracks:
1. I Will Find You
2. Lost Boy
3. A Bloodsoaked Symphony
4. Anticure
5. The Ones That Made Us
6. History is Silent
7. To the Wolves
8. Orphan
9. Without You
10. Without Us
11. Kin
You can preorder the new album here!
Listen to their latest single "A Bloodsoaked Symphony"!
View this post on Instagram
More information about Whitechapel:
https://www.facebook.com/whitechapelband
https://www.instagram.com/whitechapelband/
https://twitter.com/whitechapelband
---
---